Governor Profiles
Stephanie Taylor – Chair of Governors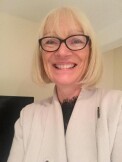 After a varied and fulfilling career in international education businesses, I am now working as a non-executive director and community volunteer. I have been a school governor in local schools since 2013 and hope that my leadership and management experience can help provide the strategic support and governance that is expected from us as governors. Motivating and supporting individuals to achieve their highest potential has been a driver for me in my professional life both as a trainer and a leader and being a governor provides a rewarding and fulfilling opportunity to work with like-minded people to deliver excellence at The Edith Borthwick School. Regular contact with staff and young people is a particular joy; seeing it all in action!
Ruth Sturdy – Vice Chair
I am an experienced school leader who has also worked for the Local Authority as the lead for SEND school effectiveness. I have a life-long interest in the education of young people with special educational needs and believe that every child and young person should have the best education to help them live the best adult lives they can. I currently lead a group of special schools and am very proud to be able to be part of the governing body of a great school like The Edith Borthwick School. 
Steve Elwell, Parent Governor
I am the Vice President of an international technology and manufacturing business based in Chelmsford. My son attends The Edith Borthwick School and I have watched with pride the outstanding achievements he has made since being with the school. As a governor, I am passionate about being able to share my experience to support the school in achieving its aims and grateful for the opportunity to give something back. I feel privileged to be associated with the school, the team and the students.
Heather Hill, Co-opted Governor
My name is Heather Hill, a parent of two boys that attended Edith Borthwick. When the opportunity to become a governor arose as a parent governor, moving to a co-opted governor in my second term of office, I did not hesitate. It felt important to support a school I believed in and work alongside people I trusted and respected. Working together, supporting one another and putting the interests of the school and its pupils at the forefront of everything we do should ensure the school's continued success.
I spent my working life supporting and managing supported housing for vulnerable people in the community for all areas of need in Colchester and Chelmsford. Through my journey as a SEND parent, I realised that families needed other services outside school hours. Using my career experiences and knowledge, I set up a charity in 2018 to support families with activities and clubs.
Gary Brown, Staff Governor
My role at The Edith Borthwick School is that of Careers Leader and Work Experience Co-ordinator. I have a background in the employment sector, including roles in tutoring (CV Writing and Interview Skills), NVQ assessing and work placement organisation.
It is a privilege to be a member of staff at the school, and as such it is important to me to play a full part in its continuing development and progression.
Moira Rickford, Co-opted Governor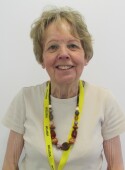 I have a background in education in both public and private sectors and was the first woman to be employed in a male, independent school. In addition to teaching and heading up Modern Language departments in a variety of settings. When I moved to this area I became House Mistress at Felsted School and became a qualified teacher of English as an additional language (EAL). In addition to teaching, I increased the school's commitment to PSHE, organising regular out-of-school visits and visiting speakers/facilitators on topics relating to health, welfare and relationships. I was active in driving community initiatives and visits (eg at Tabor centre, Easton Lodge, Edith Borthwick etc) and ran PHAB – a social integration programme between young people with / without physical disabilities.
I am now retired but continue to be very active; I am secretary of the Bardfield Saling PCC, regularly volunteer at Audley End and am excited to become part of the wider team at Edith Borthwick.
Janet Johnson, Clerk
I have worked for Essex County Council as a Clerk to school governors since 2002 following a 20-year career as a manager with British Telecom. I currently clerk 7 schools (both mainstream and special schools). It has been my great pleasure to work with the governors of The Edith Borthwick School since 2007. Also in 2007 I was extremely proud to be nominated by 3 of my schools for the NGA Award for Outstanding Clerks and was surprised but very happy to be the National winner. There have been many changes over the years but the role of Clerk continues to be both interesting and challenging. It is a privilege to work with this wonderful school with such a caring staff and team of supportive governors.