Headteacher's Welcome
Welcome to The Edith Borthwick School
It gives me great pleasure to introduce myself to you as the Headteacher of this amazing school and to welcom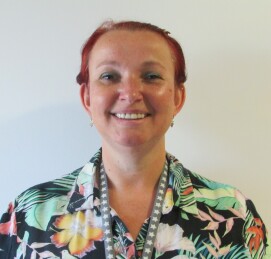 e you to our school website on behalf of our learners, staff and governors. As Headteacher, my three core priorities are to ensure all members of our community feel safe, happy and calm and are able to learn. 
We are a highly successful community all age special school for learners aged 3-19 years old with severe learning difficulties (SLD), profound and multiple learning difficulties (PMLD) and autism. The original Edith Borthwick School was purpose built in Bocking in 1976 and was designated a 'New Model Special School' by Essex Local Authority in 2006. In September 2015, we moved to our brand new, purpose built school in Braintree which offers superb facilities including: a large field, Muga, sensory bus, playground, sensory garden, animal care and horticulture areas. We currently have a 220 learner placement capacity and over 245 learners on roll.
A key feature of our school is the provision of a high-quality education programme, tailored specifically for individual needs. The learners at our school are supported by their Education, Health and Care Plan (EHCP) which identifies their needs and appropriate provision. We work closely with a variety of external agencies to ensure that our learners needs are met effectively.  
The school has an extended workforce with a large dedicated staff team who constantly strive to ensure that each learner fulfils their potential. Our wide range of specialist staff and facilities ensures that appropriate support and guidance is available for all students across the full curriculum/age range. We have an onsite therapy team who work alongside the class staff to ensure that our learners' therapy and communication needs are met throughout their day.
Where appropriate, parents/carers are equally well supported with a strong team of Family Key Workers, who provide close working between home and school, and ensure that there is underpinning support to enable joined up learning programmes covering both social and academic aspects.
We take great pride in our learning community and value the excellent quality of relationships between all members. Visitors to the school will find happy, settled learners and a most welcoming environment. Our aim is to put learners at the heart of everything that we do and 'enable everyone to reach and go beyond their potential'.
Maggie Loveday 
Headteacher